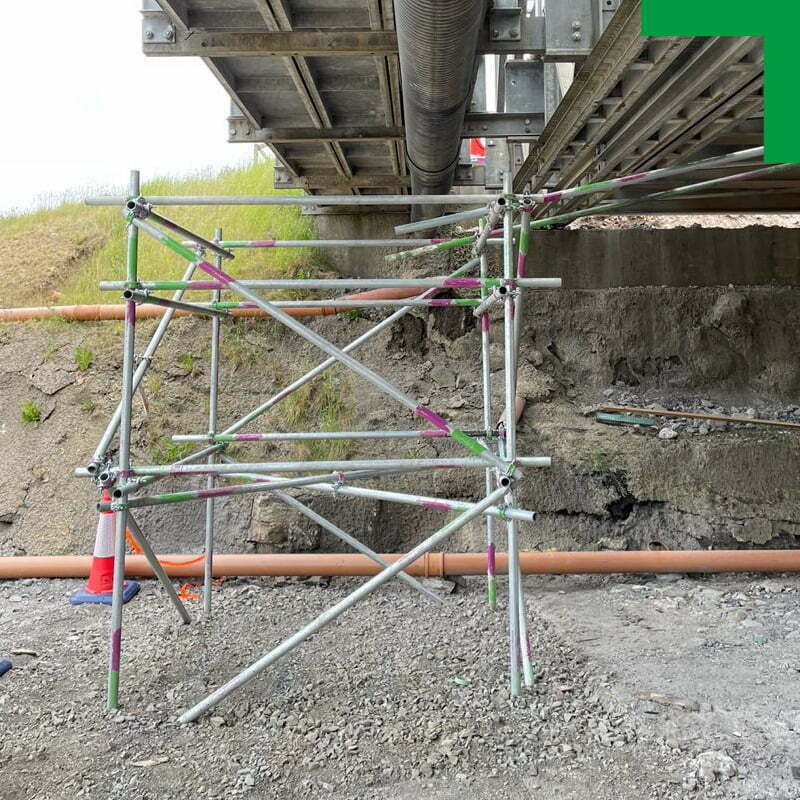 ISS were instructed to design and build a temporary works structure to support British Telecom cables once the existing Bailey bridge carrying them was dismantled.
The project needed close collaboration with the client to ensure sequence of works are carried out on time, to programme to minimise any disruption.

The first stage was to erect the support towers either side of the carriageway. The tower bases were encased in concrete and back-filled.

The bridging beam section was then made up on ground and craned into position. The cable conduit and cables were then moved from the existing bridge to the new support bridge.

Both towers were then back-filled up to the bottom chord of the bridging beam, then cables were removed and re-positioned to new ground height.

The bridging beam section was then dismantled and all surplus scaffold above new ground level was cut away.
"Working on our most recent projects, ISS have delivered a competitive, professional service across all aspects within the project. Incorporating a full design and build process from basic to complex scaffolding"

Northumberland County Council, Kris Westerby / Highways Delivery Manager